Welcome
The Virginia Elementary Music Educators Association (VEMEA) is a branch of the Virginia Music Educators Association (VMEA). The VMEA is the professional association for the school music teachers of the Commonwealth of Virginia. VMEA is a 501 (c)(3) not-for-profit association incorporated in the Commonwealth of Virginia.

The mission of the Virginia Elementary Music Educators Association is to advance music education in Virginia Elementary schools.
Congratulations to the winners of our $500 VEMEA Professional Development Grants!
H. Grant Poole of Danville Public Schools (District 6)
Tips for Successful Planning and Teaching During and After the Pandemic

Zachary Martini of Arlington Public Schools (District 12)
Equity in the Elementary Music Classroom

VEMEA Virtual Professional Development Workshop Saturday February 20, 2021
Both sessions are ​free for members​ and ​$25 total for non-members​
The first five non-members to register will ​have their fees waived​ !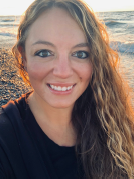 Tips for Successful Planning and Teaching During and After the Pandemic
9:00am-12:00pm
Presented by: Ashleigh Lore — Lansing, Michigan
Tips and insight for better grant writing and funding
Digital activities that include recorder and ukulele resources
Techniques for trauma-informed teaching in a post-pandemic classroom
Ashleigh Lore received her M.M. in Music Education from the University of Michigan and her B.M.E. from Central Michigan University, where she double majored in Music Education and English Education. Ashleigh presents nationally, leads grant writing workshops, and is a strong advocate for music education (having served on a variety of boards and committees). Ashleigh teaches elementary general music in Mid-Michigan, serves the Lansing Symphony Orchestra as their Education & Outreach Coordinator, and is also author of ​The Music Educator's Guide to Grant Writing​ and Recorder Boot Camp​ . For more information, please visit either
www.learninglorepress.com
​ or
​sites.google.com/view/ashleighlore​
.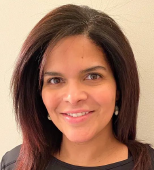 Conversations on the Banjo
1:00pm-4:00pm
Presented by: Valerie Diaz Leroy
In this session, participants will trace the migration of the banjo from its African roots to its place in modern American music through musical demonstrations and song. We will explore lessons created for the
National Museum of African American Music
that combine the concept of culture and knowledge of the banjo to demonstrate the power of presenting music using authentic voices.
Valerie Diaz Leroy
A former elementary music teacher, Valerie Diaz Leroy is an instructional coach, researcher, pedagogy specialist, and DEI Committee chair for QuaverEd. She is vice president of Kodály of North Carolina and sits on the OAKE Equity Committee. As a Conflict Transformation facilitator, Valerie provides insight into how to help shape an accurate narrative around cultural traditions and perspectives in academic fields.